---
Your order plants a tree!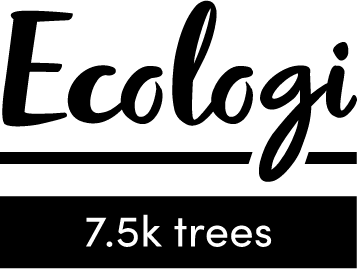 We've partnered with Ecologi to help in the efforts of reforestation. For every order placed, one mangrove will be planted in Madagascar to reforest the bare land.


Madagascar is 
a nation with over 200,000 species of plants and animals that don't exist anywhere else in the world. But more than 90% of Madagascar's original forests have been destroyed, displacing entire animal species and taking away the Malagasy's ability to farm and live on the land. Entire mangrove estuaries are gone, leaving the bare earth to wash away into the sea.


Your order supports the non-profit Eden Reforestation Projects as they continue to reforest the island. Eden are world leaders in responsible reforestation, having already planted 265 million trees and created 2.6 million work days for local communities.
Click here to view our virtual forest >